Products
SlipKnot™ 2.0
New Features
Fits all rope sizes from 1/4" to 1/2"
Includes Multipurpose Accessory Cap
All the convenience of the original SlipKnot™ and more! Can't remember your line size or have more than one size? No problem! With interchangeable inserts, SlipKnot™ 2.0 fits all rope diameters from 1/4" to 1/2".
Use the removable Accessory Cap to attach a bungee cord, carabiner or rope loop. Cap fits the original SlipKnot™ too!
Accessory Cap is available for purchase separately. Visit our Online Store.
SlipKnot™ 2.0 Applications
Use Without Accessory Cap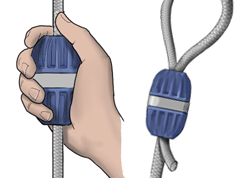 Grip or Stop Rope Loop
Use With Accessory Cap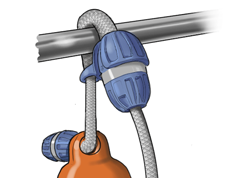 Quick and easy fender tie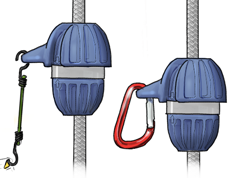 Adjustable bungee or caribiner attachment
Getting Started with the SlipKnot™ 2.0
For additional information on the new SlipKnot™ 2.0 such as how to disassemble the device or for instructions regarding assembly onto a rope when the rope end is not accessible please refer to the instructions provided under About the SlipKnot™
Locate Rope Diameter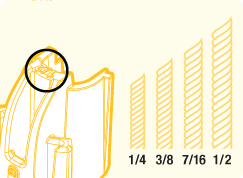 Attach appropriate insert into SlipKnot™ Use with both 3-strand and braided ropes.
Insert Rope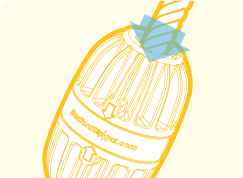 Slide a rope through either side while in the unlocked position.
Loop Rope
Loop a 1/4" rope with 7/16" insert or a 3/8" rope with 1/2" insert.
Using the Removable Accessory Cap
Assembly and Positioning
Use the Accessory Ring to expand the SlipKnot™ use.
Easily remove and replace the Accessory Cap to the SlipKnot™
Unlock the SlipKnot™ to adjust position on the rope.
Fender Use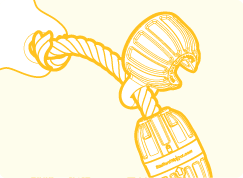 Assemble to fender as shown with cup facing away from SlipKnot™
Loop Accessory Cap and fender over railing or lifeline.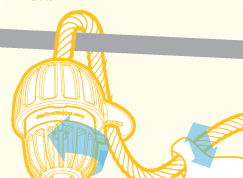 Snap Accessory Cap over SlipKnot™ then twist to adjust position.